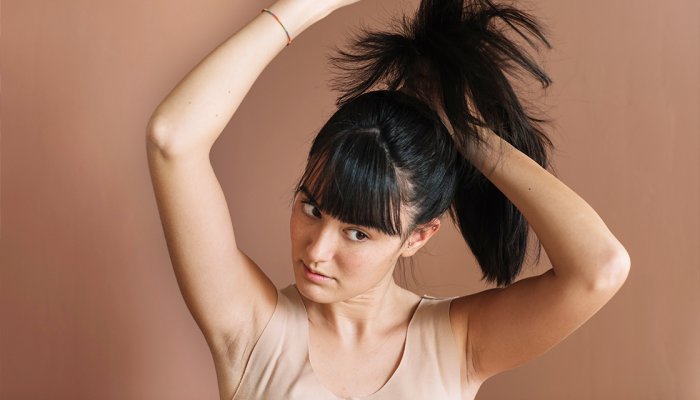 I should keep in mind: those who cut their hair in the shower with conditioner probably won't have this problem. Some kind of physical restraint is very important before brushing your strands and a hydrating conditioner works just fine. But for those who detangle their strands before bathing, you'll want to add a few slips: comb through snorel without any kind of detangler, and you're on a quick track of dripping, scalp irritation, and split ends.
Anyway! Argan oil can save days fast: "Great with argan oil to add to your hair detachment slip," Newman notes, because of its lipid-rich nutrient profile it helps create a protective barrier around the strands. Bindiya Gandhi, MD, an American Board of Family Medicine Physician and MBG Collective member, says of Argan Oil for hair: "It is great for many conditions, especially dry, damaged hair, because its fatty acids retain moisture in the hair follicles." Helps buffer hair against physical stress (e.g., say, from stiff brushing).
Simply split your hair and drop a quarter-sized drop of argan oil on your palate — Newman Trader swears by this 100% organic argan oil from Jose. You can either apply the oil directly to your locks, or feel free to heat it in the palm of your hand before filling each part from root to tip. Repeat until all your strands have been knotted, then apply a few drops to your scalp for a tension-free, pre-shampoo scalp massage (you know, for better measurement). "It's like a nutritional treatment," Newman added. "I'll try to let it sit for about 30 minutes before shampooing."
Feel free to let the oil soak into your strands for long periods of time — some even swear by the overnight argan oil hair mask for extra soft strands. If you're sleeping on oil-soaked strands, make sure to wrap them in a microfiber towel or cap (no one wants a greasy pillow), and wash your scalp thoroughly in the morning.